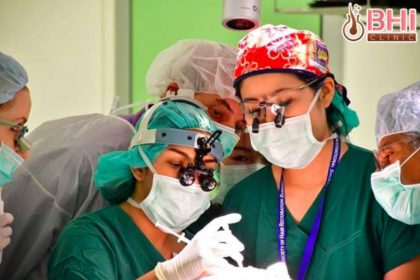 The 27 th World congress of ISHRS has held in Bangkok Thailand, November 2019.
Dr.Kulakarn and Dr.Aphakorn were assigned as the faculty host in the live surgery workshop.
Dr.Kulakarn was an authority faculty in SMP [Scalp Micropigmentation] room with Dr.—
Dr.Aphakorn has shown her skill in premade incisions, forceps insertion and implanters.